Graduate Studies
The Department of Computer Science offers a Master of Arts (M.A.) degree in Computer Science, and undergraduate students may also undertake an accelerated B.A./M.A. combined degree program.
The Ph.D. Program in Computer Science is based at CUNY Graduate Center and is offered in collaboration with other CUNY colleges. Ph.D. students may be advised by and conduct research with faculty members in the Department of Computer Science at Queens College who have a joint appointment in the doctoral program. Students interested in doctoral studies should consult the
Ph.D. Program in Computer Science
and
CUNY Graduate Center
websites for more information.
Degree Program Websites


Admissions and Financial Aid

Ph.D. applicants should contact the Ph.D. Program at CUNY Graduate Center. Students interested in the masters program should consult the Office of Graduate Admissions. Information about Computer Science admissions is available on the M.A. Program and B.A./M.A. Program webpages. For other questions about computer science, you may also contact the Department of Computer Science main office. Additional Queens College resources include:


Resources for Current Students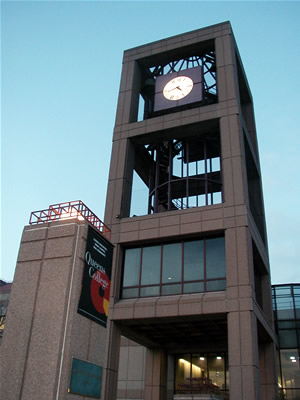 The Chaney-Goodman-Schwerner clock tower of the Rosenthal Library is an iconic feature of the Queens College campus.