Research
Follow the links below to jump to sections of this page.
List of Faculty Research Interests
Research Labs and Groups
Selected Faculty Publications
Informal Research Groupings
Research Resources
---
List of Faculty Research Interests
Name
Research Interests
Kent D.
Boklan
Cryptography, Analytic Number Theory, Inference Control.
Theodore
Brown
Simulation Methodology, Analytic Modelling, Analysis of Algorithms, Parallel Agorithms.
Chao
Chen
Algorithms, Biomedical Applications, Computational Geometry/Topology.
Simina
Fluture
Computer Vision, Cryptography, Graph Theory.
Robert
Goldberg
Biomedical Imaging, Computer Vision, Genetic Algorithms, Parallel Processing.
T. Yung
Kong
Geometrical and Topological Problems Related to Computer Vision, Graphics and Image Processing (especially digital topology).
Kenneth
Lord
Operating Systems, Applications of Computers to Linguistics and Music, Web Programming.
Bojana
Obrenic
Algorithm Design (especially for parallel and concurrent systems), Databases, Computational Combinatorics, Graph Theory.
Tsaiyun I.
Phillips
Computer Vision, Pattern Recognition, Image Processing, Document Image Analysis, Document Image Databases, Performance Evaluation for Recognition Systems.
Alex
Ryba
Computational Group Theory, Computational Algebra, Group Theory, Combinatorial Game Theory.
Bon
Sy
Database Systems and Information Retrieval, Decision Support Systems, Information Systems, Scientific Computing, Artificial Intelligence, Expert Systems, AI in Rehabilitation and Medicine, Knowledge-Based Systems for Medical Diagnosis.
Christopher
Vickery
Computer Organization and Architecture, Operating Systems, Graphics.
Jerry
Waxman
Algorithms, Computer Science Education.
Jennifer
Whitehead
Continuous computational complexity, quantum computing.
Zhigang
Xiang
Computer Graphics, Image Processing, Interactive Techniques.
Changhe
Yuan
Inference and learning in Bayesian networks, Methods for explanation, diagnosis, and prognosis, Decision making under uncertainty, Interdisciplinary research.
Keitaro
Yukawa
Database Systems, Database Aspects of Multimedia Documents, Programming Languages.
Research Lab Websites
Some of the research groups and laboratories of faculty members in the department maintain their own websites with information about their ongoing research projects. For a more comprehensive listing of faculty research, please consult individual faculty webpages.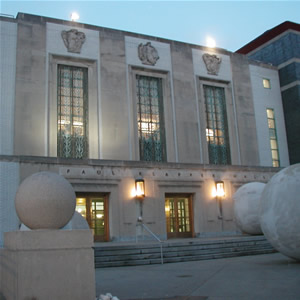 Klapper Hall is the home of the Godwin-Ternbach Museum. The museum organizes exhibitions of artistic, cultural, and historical significance that relate to the interests of students, faculty, and the diverse communities of surrounding Queens.
Selected Faculty Publications
CS Faculty Publications 2005-2009
Recent Publications of DMNS Faculty
Informal Research Groupings
These informal groups list faculty members with similar research interests. The table on the left is more complete and includes faculty with research interests that these categories do not accomodate.
Algorithms



Artificial Intelligence








Biomedical and Assistive Applications








Computational Linguistics (NLP, IR, IE)








Cryptography








Computer Vision








Computer Graphics and Imaging








Database Systems








Human-Computer Interaction








Modeling, Simulation, Scientific Computing








Networking and the Web








Operating Systems and Parallelism








Theory, Logic, and Complexity